Café Nood is a European style coffee shop that has been open for 10 years. Under its more recent incarnation the latest owners Margo & Anton Dekker have created a wonderful atmosphere by including gallery space for local artists to exhibit on a three-monthly cycle.

Café Nood offers an extensive  breakfast menu from 7am to 12pm Monday's to Friday's. Their lunch menu has a wonderful variety of freshly prepared meals with quality ingredients delivered daily, from wholesome salads, Gourmet Open Sandwiches, Ciabatta (panini), Wraps & delicious Pasta. On Saturdays from 8.00am to 12pm they have a lovely Brunch Menu including Wraps, Omelette's, Smoothies & Breakfast wraps.
Our experienced chef conjures up delightful delicacies from our famous Creamy Baked Cheesecake to the flour-less Chocolate Nemesis and everything in between.  It is a feast for the eyes and not to be missed.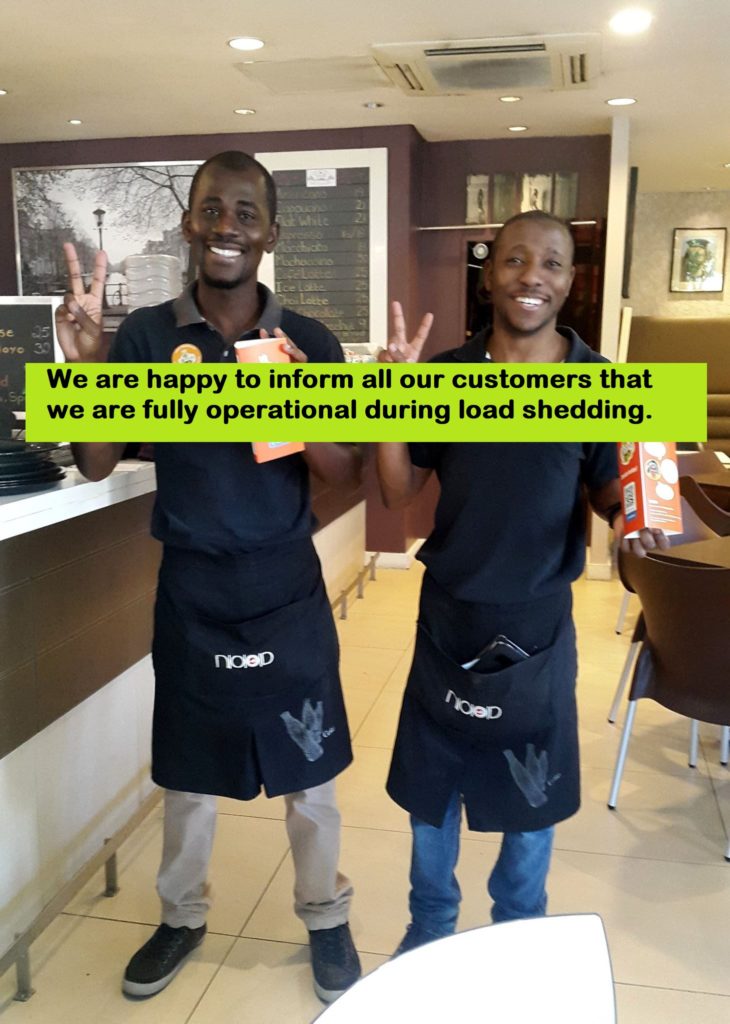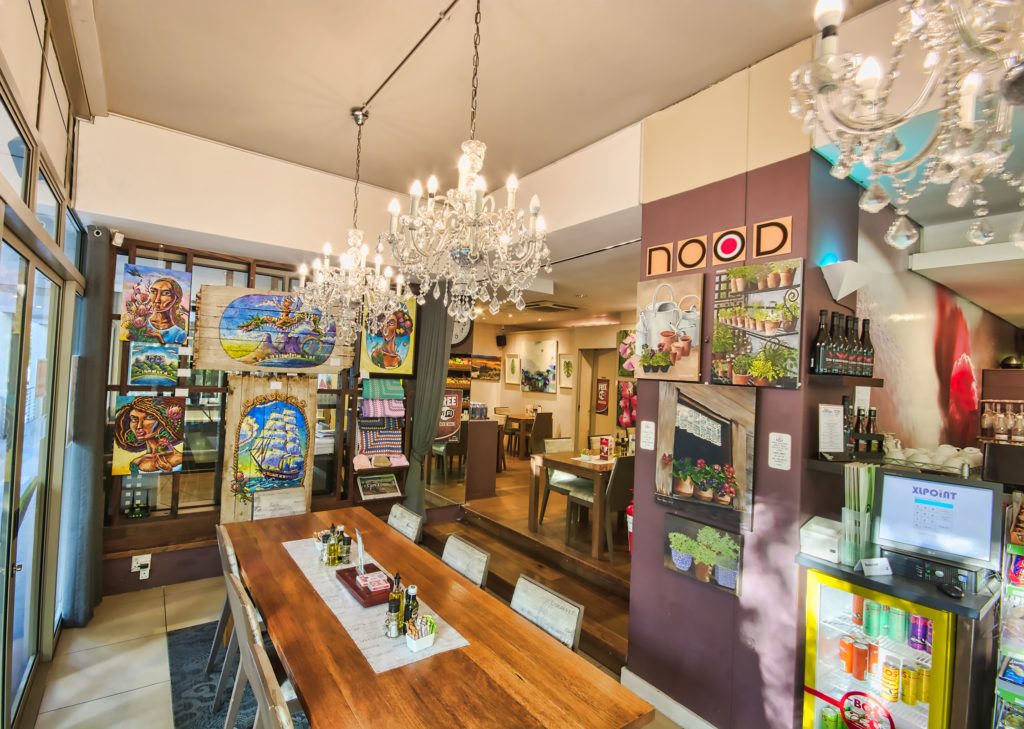 Cafè Nood is the place to be, to enjoy good company, friendly staff and good food.
Cafè Nood's outdoor area is dog friendly especially on Saturday mornings where most of the 4-legged customers get a tasty treat.
Cafè Nood is available for hire as a function venue in the evenings and we are fully licensed.
We provide a variety of different meals to suit most pallets. 
All our fresh produce is sourced locally
Our qualified pastry chef bakes all our delicious sweet treats. Cakes can be made for order +- 24 hrs in advance.